HIGH ALPINE LAKES
HAGERMAN LAKE

Hagerman Lake is in a high alpine environment set at 11,400 feet above sea level near the northern boundary of the Mt Massive Wilderness.  Like most high lakes in the Colorado Rockies it hosts some of the most beautiful cutthroats you'll ever lay eyes on.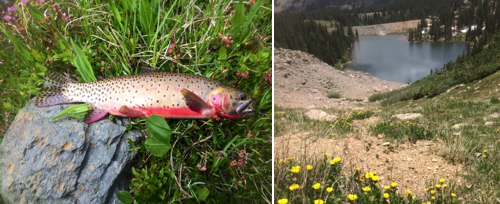 This adventure begins with a drive for the first 4.6 miles of Hagerman Pass to the trailhead of the hike on the historic Colorado Midland railroad grade.

The trail follows the grade through high alpine meadows and large stands of fir and spruce forest, then climbs up through the old ghost town of Douglass City before we reach our destination at the lake.

The hike is approximately 2.5 miles with the first 1.5 miles being fairly flat and rating easy.  The last mile is where most of the ascent is and rates as a moderate hike.  Total hiking time is an average of 3 - 4 hours round trip.


These trips are full day adventures and feature the 3 - 4 hours of hiking and about 4 - 5hours of fishing.

A high alpine beauty!



VIRGINIA LAKE

This is a true backcountry adventure that starts with a one hour long 4WD journey to the summit of Hagerman Pass at 11,925 ft. above sea level.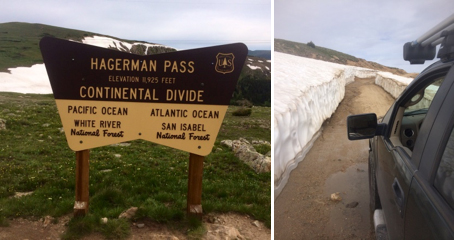 Fr
om the top of the pass we travel across the tundra above timberline for the first part of the hike.  The second half of the hike drops down 500 vertical feet over a half mile to the natural bench that houses Virginia Lake.  Here you have the rare opportunity to catch the Colorado Greenback Cutthroat which range from 4"-14" in this lake.  Perched high in the Rockies, the beauty of this location and the fish you catch would be hard to surpass anywhere!

Although this trip is only about 2.5 miles round trip, the hike in and out of the drainage is very vigorous.  It requires the ability to hike at very high altitudes on steep and rugged terrain, and has a rating of difficult. 

The weather above and near timberline is extremely dynamic so appropriate clothing should be considered for every weather condition. A trip for the true adventure seeker!
BUCKEYE LAKE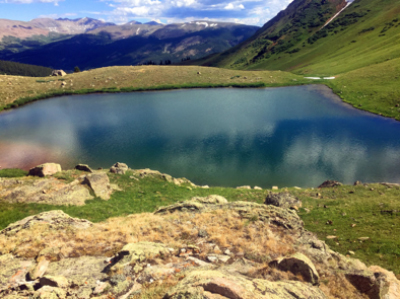 This Lake Is Perched At Just Below 12,000' At The Base Of Buckeye Peak And Offers Limitless Views Of The Mosquito Range As Well As Large Cutthroat. These Beauties Do Not Let Themselves Be Caught Easily, But, If You Do Land One It Is Sure To One Fo The Most Gorgeous Trout You've Ever Seen. The Approach To Buckeye Is A Short, Moderately Vigorous Hike, Being A Vertical Gain Of About 450 Feet In A Half Mile.
Book Your Trip Now.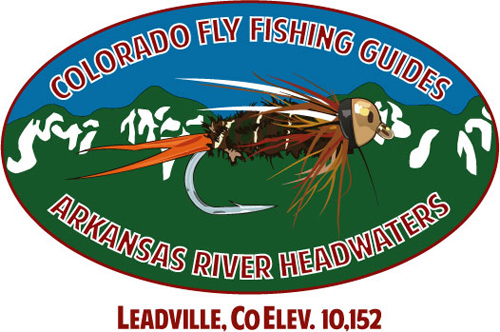 Colorado Fly Fishing Guides
A division of Alpine Ski & Sport LLC
711 Harrison Ave.
Leadville CO 80461
866 908 7547

web: www.coloradoflyfishingguides.com
email: info@coloradoflyfishingguides.com
State of Colorado Outfitters Registration #2530